I fell in love with Lois Lowry's "The Giver" at the ripe old age of nine, when it was assigned reading in my fifth grade class. It wasn't the first time I'd read one of her novels ("Number the Stars," anyone? All the feels…), but it was the one that resonated and stuck with me through the years. Now, 21 years later (for those of you who are math savvy, I just gave away my age), this quiet dystopian tale still reigns at the top of my list of favorite novels, and I've lost count of how many times I've read it.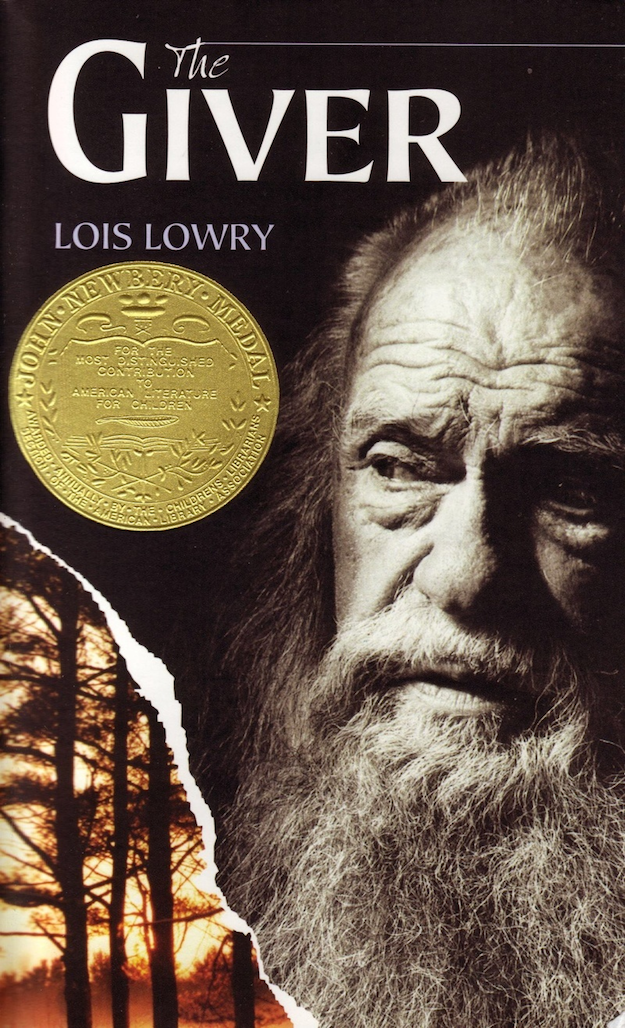 Like any other kid with a vivid imagination, of course I pictured what the story would look like if told in a visual medium like film. I doubt I'm alone in wishing that all of my favorite books would be made into movies – but I'm also not alone in dreading those movies being made the "wrong" way. Still, I've longed for "The Giver" to be told in movie format – in my mind's eye, it would be a quiet, probably independent film, shot in black and white or sepia tones (I'm assuming that most people reading this post are familiar with the fact that the characters in the book do not see in color), gradually changing to color as main character Jonas starts seeing flashes of something he can't explain and eventually learns what they are. Then, like the book, we would see Jonas' horror as he realized what the leaders of his community had really taken away when they created their idyllic, "perfect" world. No action needed. Introspective, thoughtful, with an ending that allows you to imagine what happens next.
I was hopeful when I learned a couple of years ago that Jeff Bridges, who had bought the rights to the book ages before, was finally putting it into production. Jeff Bridges is certainly a titan of an actor, and I thought if anyone could do it justice, he could. Sure, he's been in some big blockbusters, but he's also got several indie films under his belt.
I'm feeling a bit disappointed in Mr. Bridges right now. The movie opened last week, on August 15th, and the reviews I've seen so far are not encouraging.
Before I go any further, I want to make something very clear: I enjoy dystopian stories of all kinds. Obviously, that includes classics like "1984," but yes, I've also gobbled up young adult novels like Suzanne Collins' "Hunger Games" trilogy and Joanna Baggott's "Pure" trilogy (highly recommended, by the way). I haven't gotten to the "Divergent" series or movie yet but it's on my list. These YA approaches to dystopian stories are, for the most part, well written, interesting, and definitely make you think. Their corresponding movies are, from what I've seen, fairly good adaptations and complements to the book.
That being said, when I saw the first trailer for "The Giver" movie, my heart sank when I realized that Jeff Bridges had decided to follow in the footsteps of these other popular YA dystopian franchises – lots of action, lots of explosions, and of course, plenty of teen angst. These things are all intrinsic in the other stories – but "The Giver" is all about how Jonas realizes that a sterilized world isn't a world in which anyone should live, and the steps he, a mere child, takes to fix it. It's not about big chases and teen romance. And those things were present in the trailer.
Early speculation on the movie seemed to agree with me, and now that it's officially in theaters, the reviews I've read also back up my worst fears, for the most part. And what I am most afraid of is that people will see the movie and assume the story is just like every other teen dystopian tale, and will never crack open the book to see how poignant it really is – with an introspective quality that holds up as well for a nine-year-old as it does for someone in their 20s and 30s.
There are several problems that I, and many other fans of the novel, have with the film. For one thing, the producers aged Jonas from 12 to 16. His age is a crucial part of the story, showing how he is right on the cusp of childhood innocence and adulthood. They also added a love story between Jonas and his friend Fiona. There are hints in the novel that he has feelings for Fiona, but it's never fleshed out. Finally, there's not supposed to be all the action and suspense from the Chief Elder, played by Meryl Streep, and the drones and planes that are chasing Jonas in one clip of the trailer. The suspense is quiet, and somewhat surprising. It creates an emotional connection with the reader, and when you turn the last page, you're left with plenty to think about. I doubt very much that the movie will have the same impact.
I've gone back and forth on trying to decide whether I want to see the movie or not. I tend to be pretty open-minded when it comes to movie adaptations of novels – but I don't have as deep an emotional connection to many other books either. I've regained a bit of hope after learning that Lois Lowry herself is pleased with the adaptation, was consulted often during production, and says that she believes it retains the spirit of the book. I want to retain a cautious optimism – but I'm just so afraid the movie will crush my childhood visions of this beautiful and painful story.
Okay, truth is, I'll probably end up seeing it. The trick will probably be to view them as two separate stories with a few shared elements. Easier said than done, I'm betting.
Have you seen the movie yet? What are your thoughts on how it compares to the book?