Writer's note: When the blog gods at Nerds and Nomsense deemed this week Game of Thrones week, I got a little worried. Despite hearing rave reviews, I don't watch the show. My current plate runneth over with must see TV, so this one has just been marinating on the back-burner. I mean I know the basics: Dragons, naked peeps, a wedding where everyone died, and of course, Peter Dinklage. Since the latter would be my main reason for watching, I give you my take on Game of Thrones week.
10 Reasons to have a crush on Peter Dinklage
1.     He is pretty darned handsome. Tallness is kinda been there done that. He is a stud at 4'5.  C'mon…Check that mug. Those bedroom eyes…that smile. When you look that rugged, you don't need height!
2.     The Dink is part of a NY celebrity karaoke club with other hot A-lister buddies Paul Rudd, Bobby Cannavale, and Joe Lo Truglio, which sounds like the best posse possible. (That's the Entourage movie that I want to see.) Also, how much do I now want to see them do a 4-part Bohemian Rhapsody? Answer: a lot.
3.     He can put the prefix "Golden Globe and Emmy Award Winner" in front of his name…FOREVER!
4.     This personal quote makes me want to hug him: "When I was younger, definitely, I let it get to me. As an adolescent, I was bitter and angry and I definitely put up these walls. But the older you get, you realize you just have to have a sense of humor. You just know that it's not your problem. It's theirs."
5.     He has a sweet rescue dog named Kevin, which let's face it… is a fantastic dog name. He even thanked his dogsitter in his 2011 Emmy speech.
6.     The Dink may not be a rocker, but he has been on the cover of Rolling Stone magazine. They write songs about that kind of milestone! Not to mention he was on the cover of Esquire's Style Issue.
7.     He is capable of destroying men much taller in stature. See: Elf.
8.     Dinklage can rock any facial hair configuration…and he has with a flourish.
9.     He is in with Tina Fey and the Muppets.  You really can't get more amazing allies.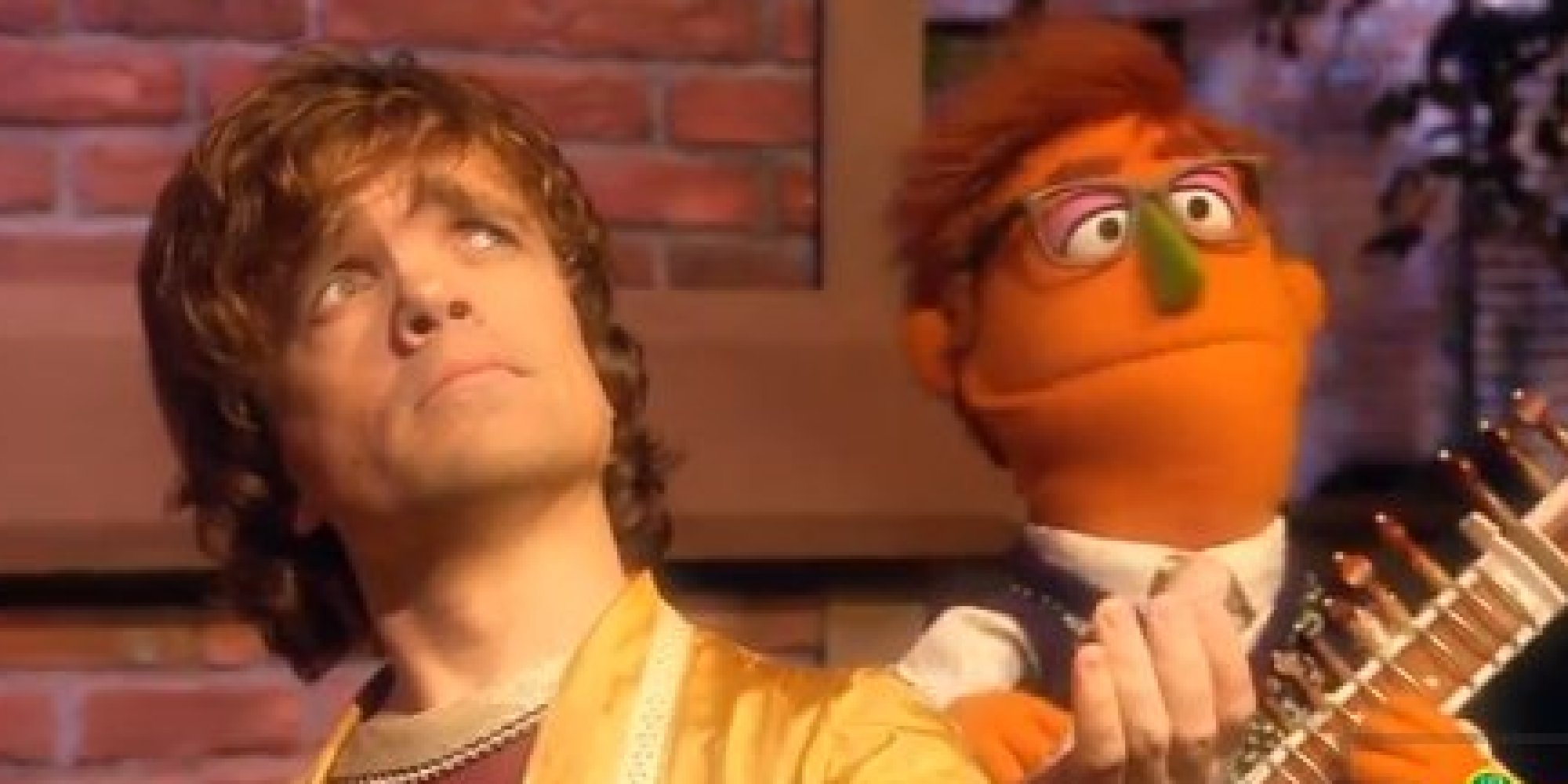 10. The German ancestors of the Dink were kin to the Westphalian noble family "von Dincklage." He doesn't only play royalty….HE IS ROYAL! Take that, Lorde.

What is your favorite Peter Dinklage movie/tv appearance? Let us know in the comments below!
[Disclaimer: We do not own nor claim to own any of the images in this post. They belong to their original creator and were used via CCL.]